With construction transitioning to Phase 2 at Sandusky Municipal, 222 Meigs Street, Sandusky, Ohio, the daily activities will be interrupted. As a result, the Sandusky Municipal Court will be relocated to the City of Sandusky Service Complex at 1024 Cement Avenue, Sandusky, Ohio from November 6, 2023 until further notice.
The last day of operations at the 222 Meigs Street location for Sandusky Municipal Court will be October 31, 2023.
Beginning November 6, 2023, court staff will handle all court business, in person or by phone, from 7am to 3pm. All Court phone numbers will be the same.
Payments can still be made online at the Court website: https://www.sanduskycountymunicipalcourt.com
Court will function in the same manner at the new location as it was at 222 Meigs Street until the completion of the Justice Center Construction at 222 Meigs Street.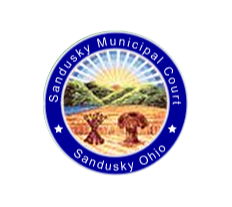 Mon, December 4th 2023
Welcome to the Sandusky Municipal Court
Serving the City of Sandusky, Perkins Township, and the Villages of Bayview and Castalia
Judge Erich J. O'Brien
Kim Piotrowski, Clerk of Court
Location
222 Meigs Street
Sandusky, Ohio 44870
Contact Info
Phone: (419) 627-5920

Court Hours
(Closed on Legal Holidays)
Civil Division:
Monday - Friday
7:00a.m. - 3:00p.m.
Traffic/Criminal Division:
Monday - Friday
7:00a.m. - 3:00p.m.
Did You Know?
Did you know you can pay your fines online? Check out the "Online Payments" page for more information.
Please Note: The Sandusky Municipal Court utilizes a collection service for its outstanding delinquent fines.